Home
Details

Written by

Dorothea Schulz PGE
Mary Villon de Benveniste has built her reputation as a portrait artist on both sides of the Atlantic. As a child she was fascinated by colors and paints, and growing up, loved drawing her siblings and pets—cats, dogs and horses.
After graduating from Carnegie-Mellon with a BFA in Painting, Design and Sculpture, she later moved to Paris to work as a fashion model where she met her future husband, François, had two children and remained for most of her life. Her growth as an artist was fueled by courses at the Louvre in life drawing and portraiture, and detailed studies of her son and daughter, Guillaume and Isabelle. After contributing portraits for a benefit at her children's school, numerous requests for commissions soon followed, and she now has a repertoire of hundreds of portraits.
Her work has been shown in many venues in France, including Le Salon des Indépendantes (Grand Palais, 1990 to 1995), the American Cathedral in Paris, the Mona Bismarck Foundation, and many solo exhibits at the Marymount School, and the American School in Paris. Her clientele extends from Surrey, England, Atlanta, Greenwich, Virginia, Jacksonville, Dallas, Kingman (AZ), to Jackson Hole. Notable portraits include First Lady "Lady Bird" Johnson, The Honorable Pamela Churchill Harriman (United States Ambassador to France), Joseph P. Riley, Jr., Mayor of Charleston, Cambridge Trott, IV, President of the South Carolina society, and Dean emeritus William F. Pounds, (Massachusetts Institute of Technology). A portrait of George and Barbara Bush which was painted just after the September 11th attack now hangs at the Presidential Library in College Station, Texas. Currently her portraits hang from Dubai to Paris, Milan, England, a castle in Scotland, and throughout the United States.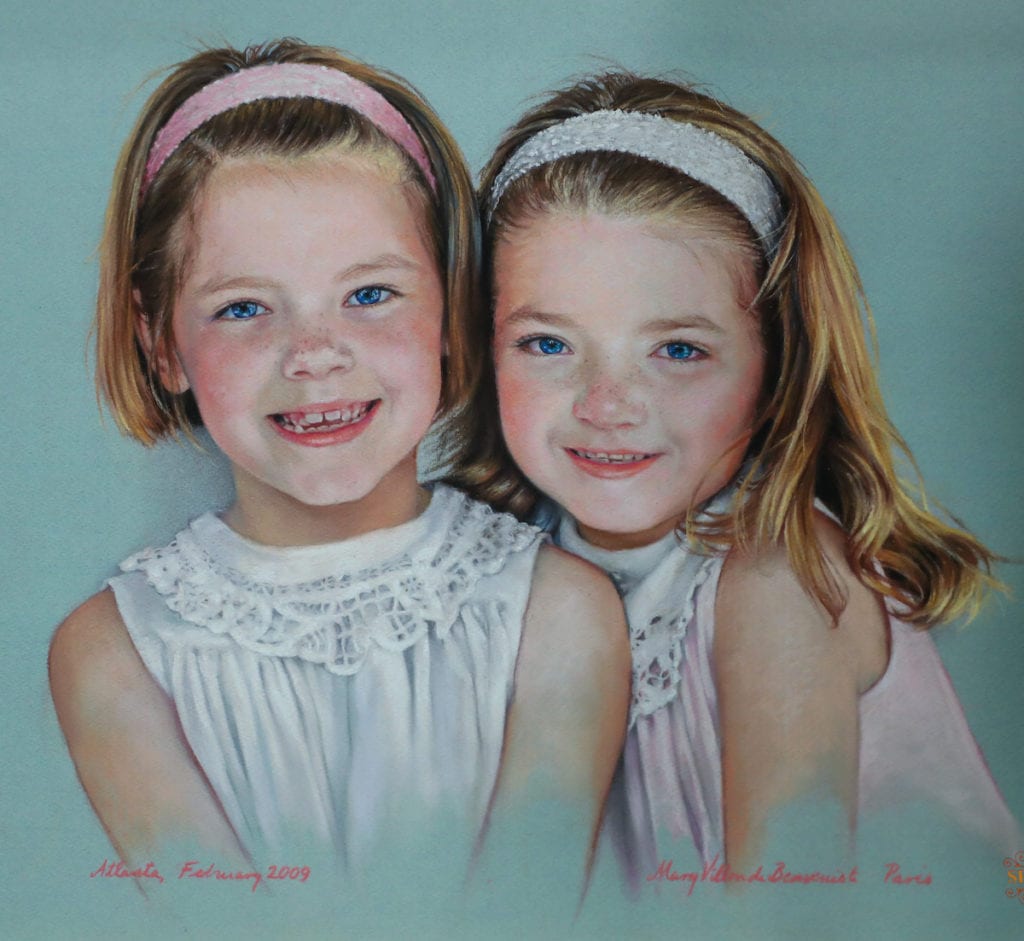 She has an active Facebook following, and media distinctions include the Atlanta Magazine, NPR News, the Embassy News, (Paris) the Carnegie Mellon magazine, the Atlanta Journal Constitution, the Clayton Tribune, the Post and courier, (SC), Élan magazine (VA) and "Fairuz" (the Vogue of the Arab World).
Details

Written by

Dorothea Schulz PGE
There are five days left to enter our February Portrait 'Get Dusty'. The challenge is 'Age', and there is something wonderful about catching the traces of a long life in a face. So revel in those wrinkles and show us your best portraits of an aged face.
Deadline is February, 25, you may enter up to two entries.
Details

Written by

Dolores Saul PGE
Roger Holmes wins our ´Best of Get Dusty 2021´ competition with " First Snow Over Postbridge On Dartmore", a wonderful landscape. What a great start into the new year, congratulations! The certificate is on the way to Roger!
Details

Written by

Dolores Saul PGE
Lynn Howarth PGE, our judge for the Get Dusty Competition December 2021/January 2022 has made her decision:
The winner is Dolores Saul PGE with "Honu". Congratulations! Dolores receives a gift voucher from our sponsor Pastell-Shop.de

In second place is Charmaine Sievers with "St.Anna", in third place is Ruth Mann PGE with "The sight of sound".
Details

Written by

Dolores Saul PGE
REMINDER!
The PGE use January, 31st as a last payment date for all member fees.
The fees for last year have been adjusted for those who joined during the year. Apprentice member fee is 15 € and Journeyers + Signature members 30 € per year.
Members who haven't paid their fee until March, 1st will be disabled!
See you soon!
Subcategories